---
Page content
PIA - with double innovative power we meet live at CMS Berlin 2023
With the Purus Innovation Award, the innovations of the cleaning industry will once again be experienced live at CMS Berlin 2023.
Be part of it when we ignite a true firework of innovation with the PIA 2023!
On our digital industry platform CMS Plus, we will open an innovation showcase in advance to present innovative products. You will soon hear more about this from us here.
The Award for Intelligent Products and Solutions
The Purus Innovation Award of CMS Berlin, as one of the most prestigious awards to be bestowed in the industry, distinguishes products, tools and systems which are convincing by high use quality and overriding overall plan.
The top-class jury of experts nominated the finalists for the final round at CMS Berlin 2019.
The eight-strong jury examined and assessed the entries according to strict criteria.
The award ceremony in the Marshall House on the Berlin exhibition grounds was the highlight of the first day of the international cleaning trade fair CMS Berlin 2019 - Cleaning.Management.Services.
Stephan Schwarz
PIA jury chairman;
Member of the Executive Board of the Federal Guild Association of Contract Cleaners and Managing;
Partner of Berlin-based facility cleaning company GRG Services Berlin GmbH & Co. KG
Jürg Brechbühl
President, Allpura Association; Director Key Account Management, Vebego AG, Switzerland; Member of the committee of FIDEN
Christof Flötotto
Graduate designer, marketing consultant; Managing Director, Die Geschwister Flötotto; Founder of the innovation network "let's be smart"
Alexander Holzmann
Managing Publisher, Holzmann Medien GmbH & Co. KG; Publisher of "rationell reinigen."
(PIA Media Partner)
Friedrich Lahmann
Advisor, WISAG Gebäudereinigung Holding GmbH & Co. KG, Germany
Martin Lutz
Managing Director FIGR, state-certified cleaning and hygiene technician; certified facility cleaning expert; state-certified appraiser, facility cleaning
Fadime Sarikaya
Holder sarikohn AG; Specialist for strategic purchasing optimization
Jutta Brinkschulte
PIA Moderator; Head of Operations; IDZ International Design Center Berlin
Kenter, Husqvarna, Hako and Adlatus are the winners of this year's CMS Purus Innovation Award (PIA) 2019. An independent jury of experts honored four outstanding innovations by CMS exhibitors in the categories "Large Machines", "Small Machines", "Equipment" and "Digital Tools and Systems".
The PIA is known as one of the most prestigious industry awards.
Joint partner
IDZ | Internationales Design Zentrum Berlin e.V.
Am Park 4
10785 Berlin, Germany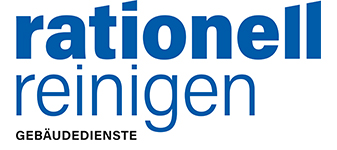 Media partner
rationell reinigen – Gebäudedienste
Fachzeitschrift der Holzmann Medien GmbH & Co. KG
Gewerbestraße 2, 86825 Bad Wörishofen, Germany