---
Page content
Communication is essential
Communication is the all-important factor these days!
To generate the greatest possible communication echo before and during the event, let's work together to make the people aware of the event and of your presence there.
Use synergies - lets work hand in hand
To make the most efficient use of the strength of our network, we want to make the first step into 'communicating together' easy for you with this Social Media Kit.
The templates present you different share pics to CMS Berlin to support your social media communication. Discover different motifs that you can customize. For example, you can insert your portrait photo or your company's logo to share your presence at CMS Berlin on LinkedIn or other channels. #CMS25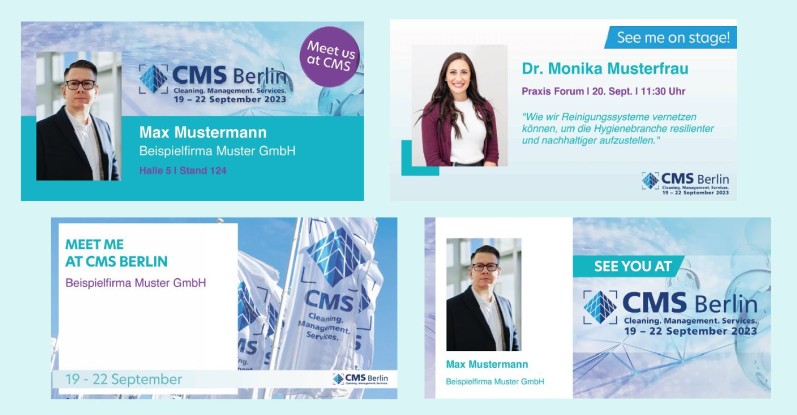 Step 1: First of all, take a look at the short guide (PDF, 6.7 MB)
Step 2: Make a choice from the following four motifs:
*The subdivision is only suggestions. Of course, you are free to use the share pics.
Step 3: Personalize your selection
Step 4: Share your share pic on the social media platforms. Also feel free to use the hashtags #CMS25 #MesseBerlin #CMSBerlin
Feel free to use our logo and banners for your advertising
Show everyone that you are with us. The publication of the CMS Berlin logos and banners is of course free of charge, but alienation or modification is not permitted. In case of use, we would be very pleased to receive a voucher copy.