---
Page content
Europe´s place to be for the cleaning industry
Leading international trade fair for cleaning and hygiene
23 - 26 Sep 2025





Key figures: Balance sheet CMS Berlin 2023
Europe's most successful leading trade fair for
cleaning and hygiene
CMS Berlin offers an efficient combination of trade fair, B2B meetings and networking events as well as practice-relevant lectures and discussions for all target groups of the industry. Here you can enjoy a sneak peek:
Largest industry get-together
In 2025, the international trade fair for cleaning and hygiene once again invites you to Berlin for the biggest branch show of the year and a personal get-together.
CMS Berlin as the center and showcase for innovations, market overview and the current state of knowledge for your daily business.
Register for the must-attend event of the European cleaning industry.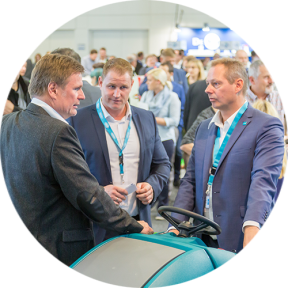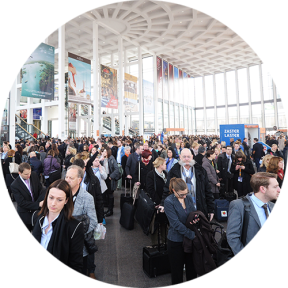 Central for decision makers
As usual, trade visitors to CMS Berlin 2025 can find out about the most important industry topics such as digitalization, sustainability and innovations in various special shows, forums, live events and personal discussions at the trade fair stands.
Visitor highlights such as the Purus Innovation Award and the Mobility Cleaning Circle, along with other popular and new formats and live demonstrations, are an integral part of the 2025 trade fair program.
EUROPE'S LEADING CLEANING MARKET
CLEANING
Cleaning machinery, equipment and systems
Building interior cleaning, Building exterior cleaning, Outdoor cleaning / city cleaning technology, Laundry technology, Industrial cleaning, Vehicle cleaning
Cleaning materials and agents
Accessories for machinery and equipment
Chemical cleaning and maintenance products
Industrial hygiene products
Technical equipment
Uniforms and protective clothing
MANAGEMENT
Property management
Procurement management, Space management, Cost planning and control, Facility accounting, Personnel management, Contract management
Software
Commercial accounting, Payroll accounting systems, Software for calculating machinery deployment
SERVICES
Support services
Cleaning and maintenance services, Landscaping and winter services, Caretaker services, Waste disposal services, Security services, Catering
Institutions
Agencies and consulting firms, Industry associations, Trade publications