---
Page content
CMS Homestory
April 1, 2020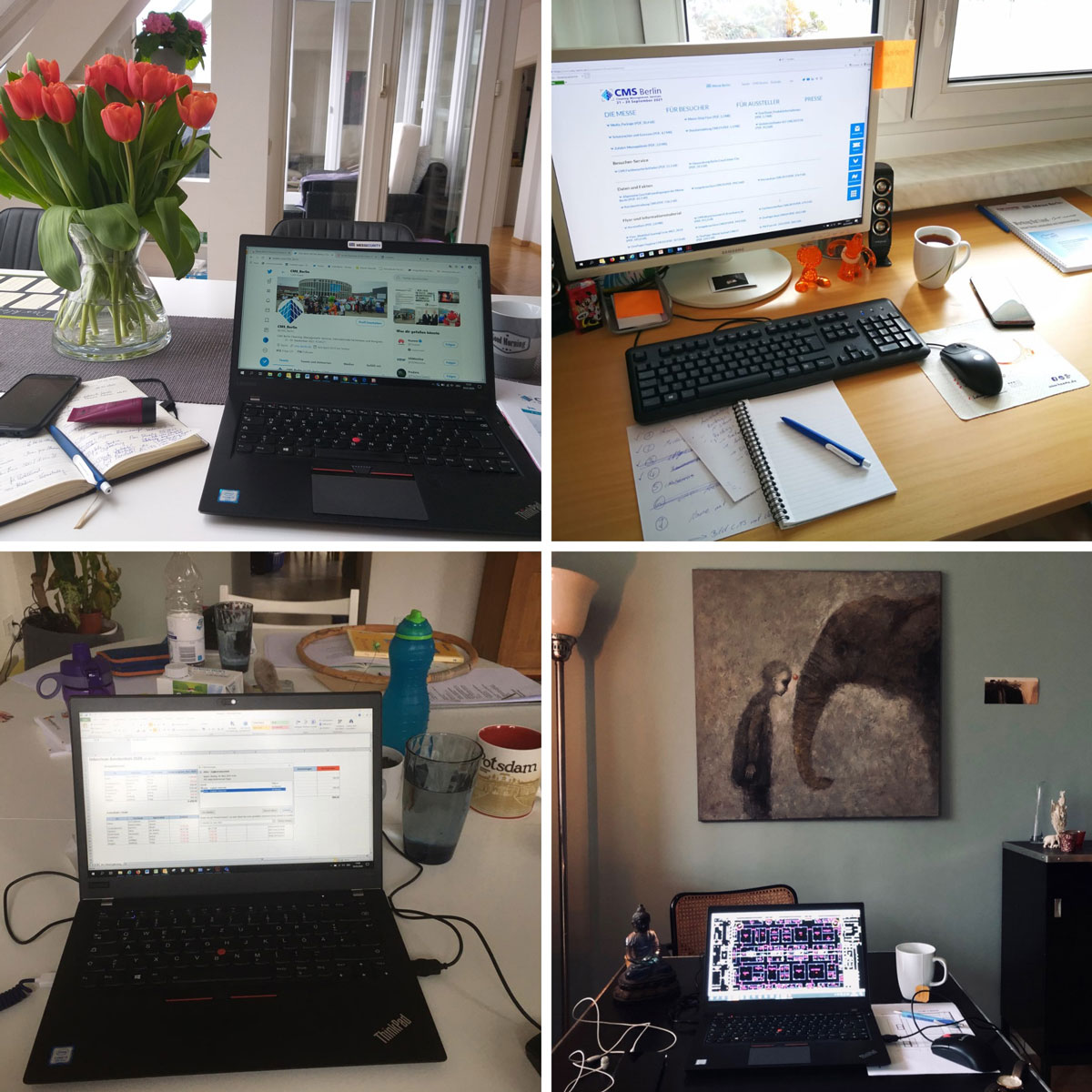 #WeStayAtHome and still be available for you
Usually we receive calls and e-mails from our exhibitors and partners in the CMS office. Since it is currently hardly possible to have "business as usual", we are adapting to the dynamic times and have moved to the home office, like the majority of the population. We take the hashtag #stayhome seriously and therefore process your stand registrations, exhibition space, e-mails and calls, post social media contributions and develop new concepts around the trade fair and conference program for the CMS Berlin 2021 currently from our dining, living, study or kitchen tables. So there's no sign of cabin fever- we're busy and are investing our saved travel time and energy to the office directly into the next CMS Berlin 2021.
If you are now expecting furnishing, cooking tips or creative hobbies under the title Homestory, we are sorry to disappoint you. However, if you are interested in the resolution, which tasks have been moved to which home office space and how each*r of us will arrange the home office, then look forward to the next "home visit" in the CMS team.
In each of the five following episodes we invite our exhibitors, visitors and partners to our home and introduce our personal workplace where we are currently working for the next CMS Berlin and where we are facing the new challenges. We share with you how #HomeOffice and #StayHome can be brought into harmony.