---
Page content
GRG - Berlin´s cleaning company of the first hour becomes 100!
February 20, 2020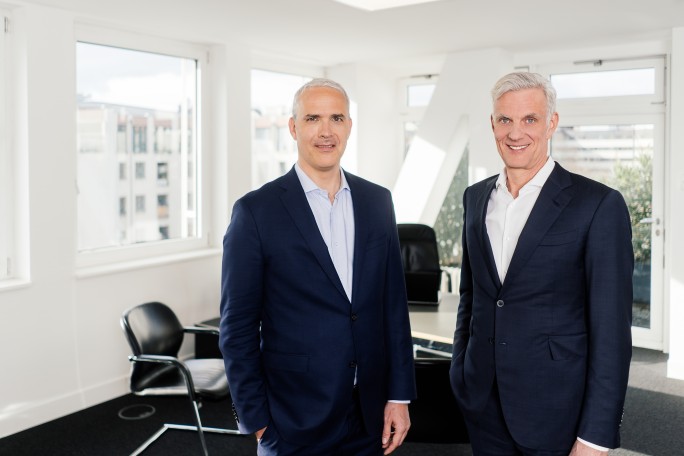 Heiko (l.) and Stephan Schwarz are the third generation of the family to manage the company. Picture credits: photographer Klaus Heymach
100 years of tradition, 100 years of family business, 100 years of expertise
Behind the three large letters there is much more than just a company abbreviation. GRG stands for 100 years of expertise, 100 years of tradition and for the fact that even 100 years later a successfully managed company can still be a family business with craftsmanship. No sign of Sleeping Beauty, and with a view to the future and its employees, the owner-managed company is now in its third generation and offers comprehensive cleaning services throughout Germany with quality, environmental and occupational safety management systems. As a "company with vision", GRG is sharpening its focus on forward-looking topics such as sustainability and digitalization in its anniversary year, without losing sight of its core competence, building cleaning. In addition to commitment to the topics of quality, innovation and sustainability, social responsibility is also part of the corporate credo of the company founded by grandfather Walter Schwarz on February 20, 1920 in Berlin-Kreuzberg. As one of the first companies in today's Berlin, GRG is a true bedrock, because the foundation of Greater Berlin also dates back exactly 100 years.
In a highly competitive market and price-intensive competition, it is all the more gratifying that this Berlin success story continues to this day and is committed to the esteem in which building cleaners are held and helps to dispel the prejudices of an industry.